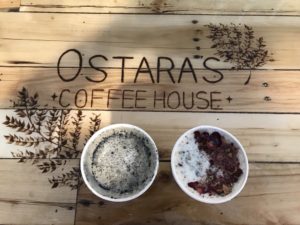 I will be at Ostara's Coffee House in West Cape May  for a group Spirit Channeling on May 7th and again on May 21st at 7pm. There is a limit of 20 people for this session. Price is $20 pp. Advanced registration is highly recommended!  Additionally I will be there on May 30th from 1-4pm doing in person readings. Hope to see you there!
I will be doing another Psychic Show at Harbor Square Theatre
in Stone Harbor NJ, on May 26th at 9pm !  This is a Spirit Channeling event. I will attempt to contact the spirits of your dearly departed, although I can't guarantee that everyone's loved ones will come through, many do ! Advanced tickets are available at :
https://ticketing.us.veezi.com/purchase/20327?siteToken=dagntvh9c8bx5sskxyz6xnsvzc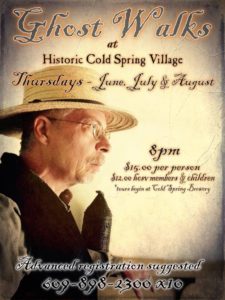 Ghost walks will resume at Historic  Cold Spring Village,
Thursday's in June. I will lead you on the dark paths of the Historic Village and tell you the tales of the paranormal events that have happened there over the years. Advanced reservations are recommended!
Of course I will still be available for private readings and phone readings  Bear in mind that my phone reading schedule may change during the summer months. Updates will always be posted on the main page of the website.
All for now…be well !