---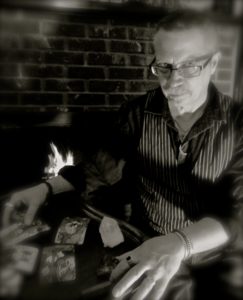 Bob Bitting, Spiritualist Minister, Medium & Psychic (Ravnstar)
Offering in-depth perspective and insight, from higher levels of consciousness. Possessing the power of discernment, providing my clients practical prophetic insight into challenging events of life, helping you to choose wisely. The definition of Clairvoyance is the ability to gain information about objects, people, locations, or physical events outside of the normal 5 senses.  My gift to communicate with the Spiritual world began as a child, providing the ability to help bring clarity to those in need of truth. I seek to offer solutions to your most pressing concerns, in an ethically compassionate manner.

He was born and raised in Cape May, NJ, He was the first Psychic medium to investigate Historic Cold Spring Village. He is a member of the International Spiritualist Federation.
READ MORE ABOUT BOB..
It's

Sunday

3:47 PM

—
*

Bob's Qualifications:
Specialties: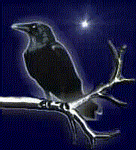 Love & Relationships
Breakups & Divorce
Career & Work
Family & Friends
Grief & Loss
Money & Prosperity
Deceased Loved Ones
LGBT Advice
Skills & Methods:
Clairvoyant
Clairaudient
Clairsentient
Remote Viewing
Tarot
Dream Interpretation
Mediumship
Bob has been a Keen speaker and online advisor for over 18 years .He has done over 20,000 readings on Keen! He is now focusing primarily on his private line and in-person readings.
He has a certificate of completion in Psychic Awareness and Metaphysics from Rev. Gail Farace IFC ICA.Has a Bachelors Degree in Business Administration from Trinity College, A Masters Degree in Religion from the Universal Life Church, a Doctor of Divinity Degree from the Universal Life Church, completed a course in Motivational Meditation and was awarded a Doctor of Religious Sciences Degree.
He is a Spiritualist minister, ordained in the Church of Ravenstar, the Universal Life Church, The American Fellowship Church, the Open Ministry and The Church of Spiritual Humanism and is a member of the International Clergy Assn. Bob is a member of the International Spiritualist Federation.
  Bob is a certified Counseling Techniques Specialist. He has been a Psychic and Spiritual counselor for over 40 years.

He is a Usui Shiki Ryoho Master, a Seichim Master and a member of the Global Reiki Association.
Bob is a certified hypnotherapist, through  the Sussex Hypnotherapy Center, and is an accredited  Master Hypnotherapist with the Kew Training Center.
Bob is an initiate of the Feri Tradition of Witchcraft and founder of the Covenant of Rhiannon Community and the Church of Ravenstar.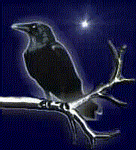 A word about time frames: Spirit operates on a plane where time has little relevance. Spirits can move through all times past present and future, therefore it can be difficult to pin down a time frame in our plane.  Spirit doesn't really care about timing, so the times they give me are approximate, sometimes spot-on, other times they are not. Time frames are something I am reluctant to give….patience is the key. The important thing is that most predictions are realized…"
Please bear in mind that due to the nature of my connection to Spirit  I can only do a certain amount of readings per day, when the link to Spirit starts to weaken, I will go offline until the following day, this assures that you will receive the most accurate reading possible!
Payments for readings are considered donations to the Church of Ravenstar.