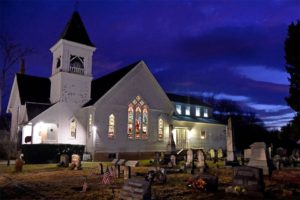 Last week there were  some rather  tense times dealing with locals protesting our Halloween events at St. Babs. Most of the people complaining have been somewhat placated. We cancelled the "buried alive" experience and moved the Halloween decorations further back on the property. This hasn't satisfied everybody however. There are still veiled threats and some name calling. I have been called out as a "devil worshiper". If only our area would move itself out of the 1950's and into the 21st century. That will take time I suppose. In the meantime, please consider supporting us at St. Babs during these and other events.
Soon I will be doing facebook live readings, I will post the info and times for these on my facebook page
Ghost walks in the Historic ST. Babs cemetery will be Thursday evenings at 8pm.. follwed by a Spirit Channeling session in St Babs sanctuary. This will be a  a lead in to the #Tromeo 's Halloween Cemetery Scare! Donation are $5-10 on a sliding scale and will benefit the continued restoration of St. Babs Church and Cemetery grounds.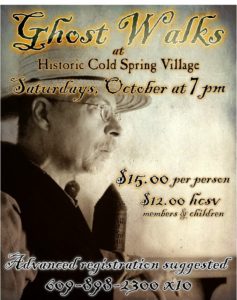 I will also be conducting Ghost walks on Saturday nights  at Historic Cold Spring Village
This 1 hour event commences at 7PM!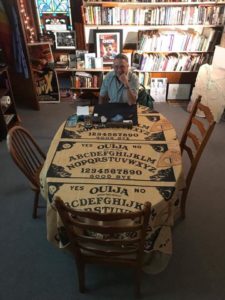 PSYCHIC/MEDIUM READINGS
R. SCOTT BITTING'S (RAVN'S) PRIVATE IN PERSON READINGS:
Private in-person readings are conducted on Wednesdays  at St. Bab's Foundation Church.
Walk-ins Welcome!
Click here to Make an appointment at ST. Babs!
321 North Delsea Drive
Goshen, NJ.
Private readings are also available in your home!
Gift Certificates are avaliable!!!
SPECIAL 15 MINUTE SESSION $ 20 (available at St.Babs only!)
Private readings are $75 per session.Group readings  are also available. Party of 6 $200 (average 20 minutes session pp), party of 8 $250. Please contact me for information on Parties of more than 8 people. Prices subject to change for traveling distance, length of session and Holidays. Discounts still available for repeat clients.
For information and to book a private reading with R. Scott Please call:
 609-849-8405 or Email : ravn@raven-star.org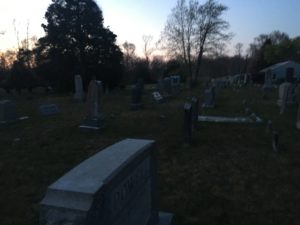 PHONE READINGS!
Our Psychics are available on a daily basis for phone readings.
All for now,
Machts gut un sei gesund!
R. Scott Bitting (Ravn)