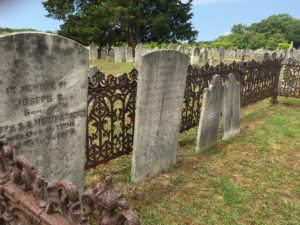 Spirits manifest in many ways. Sometimes they appear full bodied, but most times they appear as a shadow or a lighter area than the background. Often you can just hear them or get a "strange" feeling when they are around. On one of our recent ghost tours we had a full bodied apparition that appeared along with knocking noises that answered our questions much like the seances that the Fox sisters performed in the 19th century. When I channel Spirits I see them both with the minds eye and in regular vision. I hear them speaking to me and also get images that tell me a bit about what they want to convey. many times I see them on the ghost walks that we do at Historic Cold Spring Village. Some Spirits come when called, others refuse to.  As the veil between the worlds gets thinner leading up to Allelieweziel/Samhain/Hallowe'en it becomes easier for the Spirits to manifest, and it becomes easier for those who might not have the strongest gift to see them. When you are trying to commune with Spirits, try not to let your preconceived notions get in the way…Open your mind and listen with your heart, if they have a message for you, it will come through!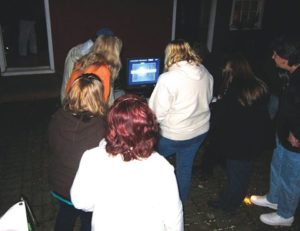 GHOST INVESTIGATION
We DARE you to join us for a GHOST INVESTIGATION on Saturday, October 1 from 7-10pm at the Village!
Join a team of paranormal investigators on a search for evidence of the supernatural using digital photography and sound recording equipment. A great way to get in the Halloween spirit!
$40 per person, advance ticket purchase required. Call (609) 898-2300, Ext. 10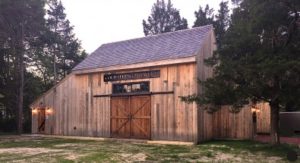 BOO AND BREW
Mark your calendars… Join us for BOO AND BREW on Thursdays in October!
'Head to The Cold Spring Brewery for a brew or two… and then join Historic Cold Spring Village for a boo or two on their Ghost Tour.
This 45 minute walking tour highlights the paranormal "visitors" and activities experienced by Village staff and guest over the years.
We will also host ghost tours on Saturday evenings at 7pm.
Tickets are $15. Tours begin at the Route 9 Gatehouse.
Please call (609) 898-2300 for tickets & more info.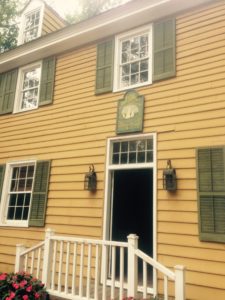 SPIRITED TEA
R. Scott Bitting (Ravn) will  be doing a Spirited Tea event at the Dennisville Inn in Historic Cold Spring Village on October 22nd at 2PM. This is a high tea after which I will  channel Spirits. There is limited seating for this event and advance purchase is necessary. Phone (609) 898-2300 for more info.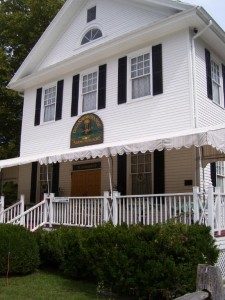 CHANNELING DINNER at Historic Cold Spring Village!
A Channeling Dinner with Craig McManus Oct 8 , 2016 – Oct 8 , 2016
A fall buffet dinner at 7pm including a selection of beer and wine. After dinner, Craig will walk around the room and channel for the group. He cannot channel for every person and does not promise to get to every table, but will try to read as many energies coming through as he can in the two hours. Tickets are $85 per person and must be purchased in advance. Please call (609) 898-2300, ext. 10 for more info and to purchase tickets.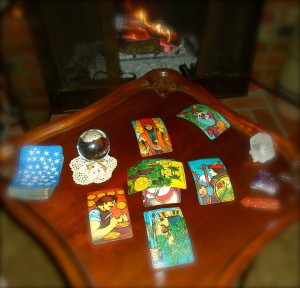 PHONE READINGS
Our Psychics are available on a daily basis for phone readings.
I will be available for on demand phone readings after 7:30 PM Eastern this evening. I also have some availability for in-person private group readings in the Cape May area throughout September! Phone 609-849-8405 or email  ravn@raven-star.org for more information!
All for now,
Machts gut un sei gesund!
R. Scott Bitting (Ravn)