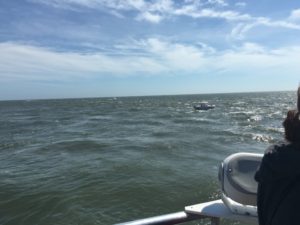 This weekend I spent some time doing some local things that I normally wouldn't do. I went to a rock show in Mays Landing, NJ by the Cape Atlantic Rock Hounds and purchased a few items. These included A Tibetan singing bowl and a few antique rings, one of which turned out to be rubies set in Paladium silver….nice. Yesterday I did a touristy thing and went on the Cape May Whale Watcher. We saw a few humpback whales and a plethora of dolphins…It was a nice 3 hour trip out in the Atlantic ocean.
Unfortunately while we were enjoying the weekend, New Jersey was hit twice by terrorists. Once in Seaside Heights where a trash container exploded that was fitted with pipe bombs. Additionally in Elizabeth NJ a backpack was found with  explosives that were subsequently set off by a bomb robot. Then of course across the state line in Manhattan, a bomb went off in Chelsea and another was found a few blocks away.  There was also a mall stabbing rampage in Minnesota. Its a sad state of affairs and once again sets the world on edge.
SPIRIT MESSAGES
The Spirits have already predicted some of the events of that last few days, but they are saying that there will be more. Sadness in the US North and Southeast, More terror in NY and NJ. An event in Washington DC, and another in the Mid West. ON the global scale will be a shocking event that will lead to great changes. Watch carefully North Korea. Something also with the UN.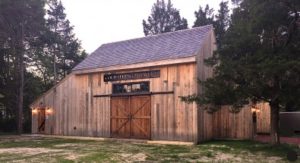 BOO AND BREW
Mark your calendars… Join us for BOO AND BREW on Thursdays in October!
'Head to The Cold Spring Brewery for a brew or two… and then join Historic Cold Spring Village for a boo or two on their Ghost Tour.
This 45 minute walking tour highlights the paranormal "visitors" and activities experienced by Village staff and guest over the years.
We will also host ghost tours on Saturday evenings at 7pm.
Tickets are $15. Tours begin at the Route 9 Gatehouse.
Please call (609) 898-2300 for tickets & more info.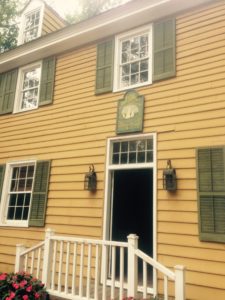 SPIRITED TEA
R. Scott Bitting (Ravn) will  be doing a Spirited Tea event at the Dennisville Inn in Historic Cold Spring Village on October 22nd at 2PM. This is a high tea after which I will  channel Spirits. There is limited seating for this event and advance purchase is necessary. Phone (609) 898-2300 for more info.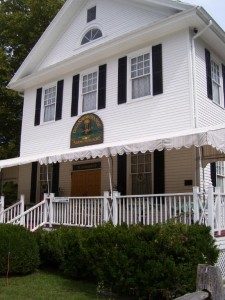 CHANNELING DINNER at Historic Cold Spring Village!
A Channeling Dinner with Craig McManus Oct 8 , 2016 – Oct 8 , 2016
A fall buffet dinner at 7pm including a selection of beer and wine. After dinner, Craig will walk around the room and channel for the group. He cannot channel for every person and does not promise to get to every table, but will try to read as many energies coming through as he can in the two hours. Tickets are $85 per person and must be purchased in advance. Please call (609) 898-2300, ext. 10 for more info and to purchase tickets.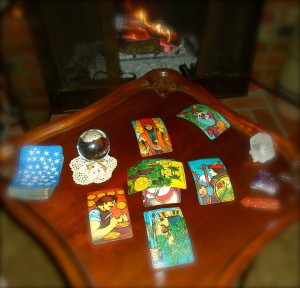 PHONE READINGS
Our Psychics are available on a daily basis for phone readings.
I will be available for on demand phone readings after 7:30 PM Eastern this evening. I also have some availability for in-person private group readings in the Cape May area throughout September! Phone 609-849-8405 or email  ravn@raven-star.org for more information!
All for now,
Machts gut un sei gesund!
R. Scott Bitting (Ravn)