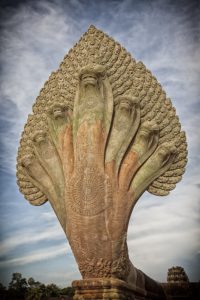 SPIRIT MESSAGES
Yesterday I wrote about my Spirits saying that there has been a new and rising threat that seems to be of a serpentine nature. It has come to my attention consequently that some well-meaning people have been evoking ancient Spirits. although I am not well versed in Hindu Mythology I do know the danger of these evocations, particularly from those who are doing so for the gratification of their own egos. Wikipedia says this about the Naga:
"In the great epic Mahabharata, the depiction of nagas tends toward the negative. An epic calls them "persecutors of all creatures", and tells us "the snakes were of virulent poison, great prowess and excess of strength, and ever bent on biting other creatures" (Book I: Adi Parva, Section 20). At some points within the story, nagas are important players in many of the events narrated in the epic, frequently no more evil nor deceitful than the other protagonists, and sometimes on the side of good."
Perhaps those evoking these Spirits are counting on their siding with the good, and while that may be true, it is doubtful that this will be the end of which they will attain. It wonders me as well why individuals would evoke Spirits not of their cultural heritage. At one point in my life I had done this with disastrous results…a lesson learned rather quickly and one that I feel compelled to pass on. But lessons must be learned on one's own. The danger I find is not the personal danger to those doing the evoking, but rather the danger of Spirits that do not necessarily have good intentions toward mankind, being evoked and let to run rampant. This has already been done with certain other created Spirits that are still running amok and causing much damage. Not to mention the Great and Vile Spirit that has overtaken Europe. Divine long and cast short is my mantra, but I don't see this being done…end of rant.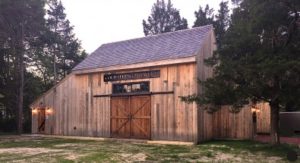 BOO AND BREW
Mark your calendars… Join us for BOO AND BREW on Thursdays in October!
'Head to The Cold Spring Brewery for a brew or two… and then join Historic Cold Spring Village for a boo or two on their Ghost Tour.
This 45 minute walking tour highlights the paranormal "visitors" and activities experienced by Village staff and guest over the years.
We will also host ghost tours on Saturday evenings at 7pm.
Tickets are $15. Tours begin at the Route 9 Gatehouse.
Please call (609) 898-2300 for tickets & more info.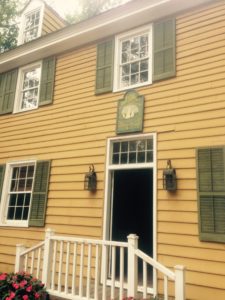 SPIRITED TEA
R. Scott Bitting (Ravn) will  be doing a Spirited Tea event at the Dennisville Inn in Historic Cold Spring Village on October 22nd at 2PM. This is a high tea after which I will  channel Spirits. There is limited seating for this event and advance purchase is necessary. Phone (609) 898-2300 for more info.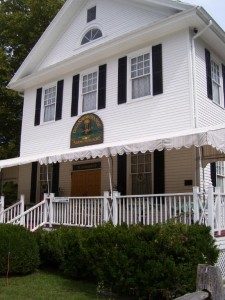 CHANNELING DINNER at Historic Cold Spring Village!
A Channeling Dinner with Craig McManus Oct 8 , 2016 – Oct 8 , 2016
A fall buffet dinner at 7pm including a selection of beer and wine. After dinner, Craig will walk around the room and channel for the group. He cannot channel for every person and does not promise to get to every table, but will try to read as many energies coming through as he can in the two hours. Tickets are $85 per person and must be purchased in advance. Please call (609) 898-2300, ext. 10 for more info and to purchase tickets.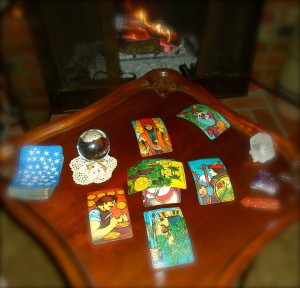 PHONE READINGS
Our Psychics are available on a daily basis for phone readings.
I will be available for on demand phone readings after 7:30 PM Eastern this evening. I also have some availability for in-person private group readings in the Cape May area throughout September! Phone 609-849-8405 or email  ravn@raven-star.org for more information!
All for now,
Machts gut un sei gesund!
R. Scott Bitting (Ravn)