Spirits are rising! They are ramping up their energy and there are many changes foretold as a result. The tide is beginning to turn finally, at least when it comes to the dual and false egrigores that are plaguing our nation.  There are massive energies being used to assault these Spirits and it is starting to quell them, As for the Evil, vile and deceitful Spirit in the Middle east and Europe, some ground has been gained, but I fear that it will begin to take hold again. Look for more earth tremors and changes to the weather patterns both in the US and Europe. There will be a dictator deposed and some political unrest. A change in Monarchy is also predicted. Careful watch should be given to North Korea and the area of the Ukraine. A death in high places is foretold as well.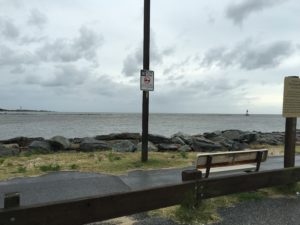 THE STORM THAT WASN'T
Labor day weekend here in Cape May was predicted to be disastrous, tropical storm/hurricane Hermine was supposed to bring massive flooding and wind damage to rival Hurricane Sandy. These predictions sent thousands of people to flee the area and resulted in economic losses on the last tourist weekend of the summer. Thankfully the storm never came and it turned out to be a wonderful fall-like weekend. The locals here actually had the chance to do some touristy things that normally they wouldn't be able to on such a busy weekend. It was nice!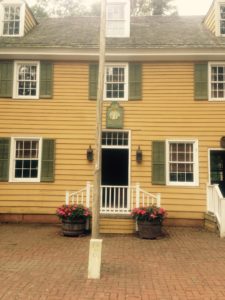 SPIRITED TEA
R. Scott Bitting (Ravn) will  be doing a Spirited Tea event at the Dennisville Inn in http://hcsv.orgHistoric Cold Spring Village on October 22nd at 2PM. This is a high tea after which I will  channel Spirits. There is limited seating for this event and advance purchase is necessary. Phone (609) 898-2300 for more info.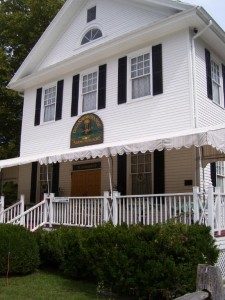 CHANNELING DINNER at Historic Cold Spring Village!
A Channeling Dinner with Craig McManus Oct 8 , 2016 – Oct 8 , 2016
A fall buffet dinner at 7pm including a selection of beer and wine. After dinner, Craig will walk around the room and channel for the group. He cannot channel for every person and does not promise to get to every table, but will try to read as many energies coming through as he can in the two hours. Tickets are $85 per person and must be purchased in advance. Please call (609) 898-2300, ext. 10 for more info and to purchase tickets.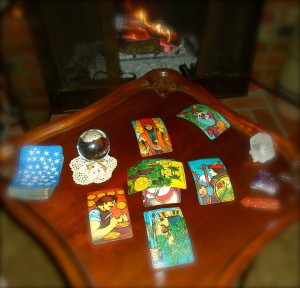 PHONE READINGS
Two new psychics will debut on Ravenstar Psychic Services toward the end of September. I'll keep you posted!
I will be available for on demand phone readings after 7:30 PM Eastern this evening. I also have some availability for in-person private group readings in the Cape May area throughout September! Phone 609-849-8405 or email  ravn@raven-star.org for more information!
All for now,
Machts gut un sei gesund!
R. Scott Bitting (Ravn)