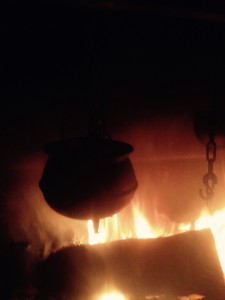 SPIRIT MESSAGES
Spirits are in a state of high energy. They are foretelling massive events both on the political and earth front. The weather forecast on the East coast is part of this, but even though the tropical storm that is coming is predicted to be fairly bad, there will be another in the coming weeks which will be worse. In world events, there will be a deposed government somewhere in Europe. There will also be a change on regimes in the Baltic region. Spirits are closely watching the Ukraine sand they are saying that there needs to be a less reactive stance on the part of Europe, whether this will happen is unseen. My impression is that the US, Russia and China will form an alliance to respond to the problems in the Middle East and North Korea. This is not written in stone and much depends on the current situation in Crimea. Convoluted messages at best, Symbols are beginning to appear that are indicating the change in Spiritual force in Europe and this change will also happen in the US if the twin egrigores can be somewhat subdued. We  shall see.  Subtle changes to the world are happening, but will these changes be enough?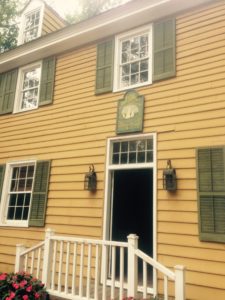 SPIRITED TEA
R. Scott Bitting (Ravn) will  be doing a Spirited Tea event at the Dennisville Inn on October 22nd at 2PM. This is a high tea after which I will  channel Spirits. There is limited seating for this event and advance purchase is necessary. Phone (609) 898-2300 for more info.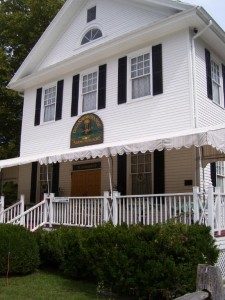 CHANNELING DINNER at Historic Cold Spring Village!
A Channeling Dinner with Craig McManus Oct 8 , 2016 – Oct 8 , 2016
A fall buffet dinner at 7pm including a selection of beer and wine. After dinner, Craig will walk around the room and channel for the group. He cannot channel for every person and does not promise to get to every table, but will try to read as many energies coming through as he can in the two hours. Tickets are $85 per person and must be purchased in advance. Please call (609) 898-2300, ext. 10 for more info and to purchase tickets.
GHOST WALKS
Ghost Walks are on hiatus for the month of September, but will return in October. I will keep you posted about the dates!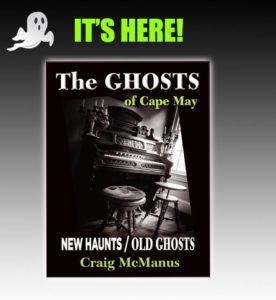 The Ghosts of Cape May NEW HAUNTS / OLD GHOSTS
The fifth installment of Craig's  ever-popular Ghosts of Cape May books is NOW AVAILABLE in fine haunted stores and restaurants in Cape May! This is his FAVORITE book in the series and I think you will love it!
New haunts are mixed together with some of Craig's old favorites in 300 pages of ghostly fun. He spent the last year investigating new locations in Cape May. At the same time, through in-depth historical research, He was able to solve the paranormal mysteries at some old favorite haunts. New ghosts have been found, and old ghosts have finally been identified! If you love ghosts and history, you will love "NEW HAUNTS/ / OLD GHOSTS!"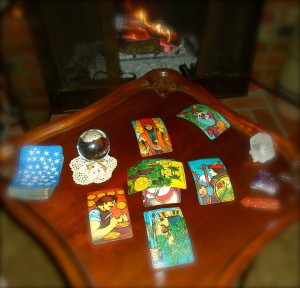 PHONE READINGS
I will be available for on demand phone readings after 7:30 PM Eastern this evening. I also have some availability for in-person private group readings in the Cape May area throughout September! Phone 609-849-8405 or email  ravn@raven-star.org for more information!
All for now,
Machts gut un sei gesund!
R. Scott Bitting (Ravn)