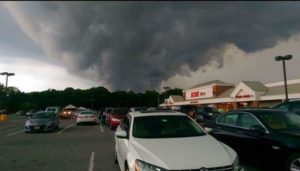 Yesterday turned out to be a nasty, nasty day here in Cape May….We had some violent thunderstorms and a Tornado was reputed to touch down. I was hunkered down in the house as the winds outside became more violent, 80+ mile an hour gusts and straight line winds. The lower half of the peninsula suffered a great deal of damage and as many as 30,000 were without power, Thankfully we never lost power here. So today is a day of clean-up.  Our only casualties  the loss of a glass table , and many, many branches.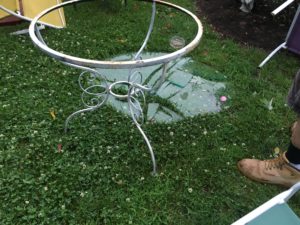 Family and friends however weren't as lucky.
Some lost their trucks and cars…one lost their whole garage, and so many trees were down that the roads were virtually impassable for hours.
Now for the clean-up….
Machts Gut!
Ravn