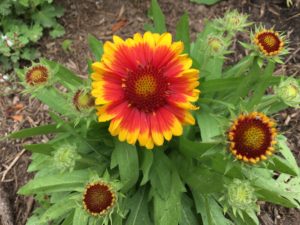 Cool and clear here in Cape May, a bit cooler than the normal June temperatures, but warm during the day. Will summer ever come?
There has been an earthquake in California I hear, and Spirits are telling me that this is not the last of it. There will be more seismic activity along the west coast of the US, and the possibility of flooding as well. I'm sensing more political upheaval globally with a specific focus on Washington, DC and Paris. London is also featured. I'm getting something about Russia as well, but it's unclear.
In more mundane matters:
I've been fairly busy both with in person and phone readings, I'm available for phone readings in the evenings most nights, but you must schedule in person or group readings…
Ghost tours will commence at Historic Cold Spring Village in the month of July and I will be conducting the Thursday night tours.
For those of you interested in Witchcraft, I am extremely selective in whom I teach, if I decide to teach anyone at all, expect to be highly vetted.
I am working on more hex sign prototypes that will be available soon. each sign will be specifically designed for you and will be hand painted to order. More information forthcoming.
Machts Gut!
Ravn