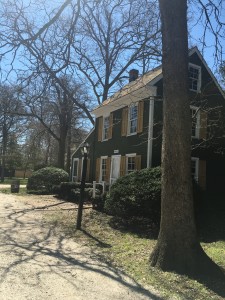 Rainy and warm in Cape May today, but the weather is promising sun for the rest of the week. That's good news because I'm wishing to get some more garden work completed.
Spirits are less anxious then they have been over the last two weeks, and I'm not getting the warning messages today. I am however receiving the images of an older woman with white-grey hair and a pleasant smile. She is neatly dressed and coifed. she has a clean and bright complexion and is wearing a light blue cardigan sweater. She was someone who was heavily involved in her local church. Her home was neat as a pin and she was very organized in both her thoughts and personal habits. I feel she passed quietly in her sleep and was found by her daughter the next day. She was not ill at the time of her death, but passed naturally due to old age. I get the name Millie. She comes back occasionally to check up on her family, leaving little tokens of her visit, including coins and feathers.
In mundane matters:
I will be available for phone readings via arranged calls today and on a call now basis tonight. I'll have information on the Spirited tea event at Historic Cold Spring Village as soon as I'm able. I'm waiting for the press release and certain details to be worked out.
Ghost walks will begin again in August and I'm looking forward to conducting Thursdays tours.
All for now,
Machts Gut!
Ravn