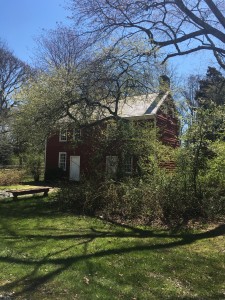 Cloudy, gloomy and rainy today in Cape May….
Spirits are still in a rage…although a bit tempered from yesterday. Dreams are telling of something foreboding to come as well. We shall see…I'm not one to post doom and gloom, but whatever is coming seems not of a good nature. The dust devil is rearing it's ugly head again I fear, and he is reaching his tentacles across the sea to our shores. +++
I will be having  an event at Historic Cold Spring Village in May…Details are pending, but I will have the info as soon as I can.  The ghost tours will begin again in August and I will most likely be doing the Thursday tours. The will also be a Paranormal weekend in August.
I will be available later tonight for phone readings. I'm still working on one issue with the calling system, and that involves the help function. I'm not able as yet to receive the notifications from the help button on the system, which is delaying the addition of more advisers. If you have shown interest on advising on our site, please bear with me as I work through this problem. hopefully a resolution will come soon.
All for now,
Machts Gut!
Ravn