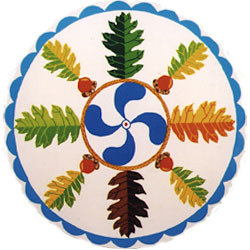 Cloudy and Gloomy day here in Cape May, rain off and on as well. The weekend was a bit cool, but we were able to start work on the gardens, putting up some needed fencing as well. Busy weekend for a holiday.
The Spirit world is still in flux, and I'm still receiving the same messages regarding the warnings about the North. I halfway expected something to happen on the Easter holiday, and some things did, but not to the north…we shall see what comes of it.
I've had one minor issue with the new system, that is postponing the addition of other advisers, I'm hoping to have the issue resolved soon…the issue has to do with notification emails from the help page, and has nothing to do with the ability of the system to put calls through in a timely manner. Please bear with us as we work on resolving this.
That's all for now,
Machts Gut!
Ravn