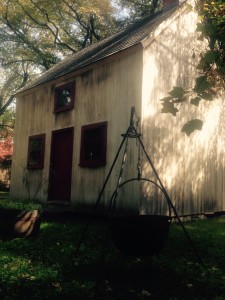 What a gorgeous day here in Cape May…the weather has certainly improved over last weekend…it's a perfect October day!!
Tomorrow is the first Ghost walk of October at Historic Cold Spring Village…I won't be conducting that one, but a close friend Matt will be guiding you through the Spirit full landscape! I'll be doing next Friday's walk…I just returned from the village to snap a couple of photos for this blog, and I can definitely tell you that the Spirits are active there this week!  Make reservation early!
I still have some openings for group readings in October, but times running short,  book as soon as you can. ..of course I do have available slots for phone readings via my private line, so that's another option for you.
Cape May is getting spookier by the day and there will be much excitement to be had this year!
R. Scott