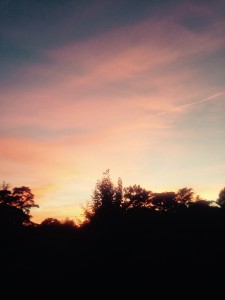 It's a rather dismal day here in Cape May…although we are almost out of the woods in respect of hurricane Joachin, we still have a strong Nor'easter pummeling us with heavy rain and wind. My Ghost Walk tonight has been cancelled due to the weather. The next one that I will be doing is on October 16th. and then again on October 23rd. Others will be doing the walk during the rest of October, so I'm down to just those two days. Please make reservations as soon as possible;e, I have a feeling the tours will be selling out! Information on reserving a spot is available on the Historic Cold Spring Village website!
I do have to say that the Spirits are really becoming active with the start of October….I am seeing manifestations at home and everywhere else I go. Energies are very distorted as well…things seems to be in a flux. The dead are wanting to communicate with the living and are doing everything they can to make this happen! Watch out for Spirit manifestations, particularly if you are a sensitive…Some manifestations can be off-putting, but most are benign.
October will be a hell of a month!
R. Scott