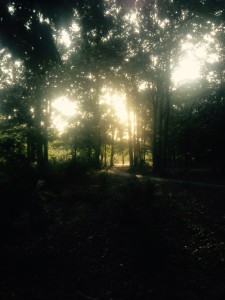 Today I'm receiving the image of a woman in her late 20's, dressed in mid sixties style with Capri pants…she has short brown hair and sparkling blue eyes. I see her at a family vacation. Somewhere in the south..She passed not soon after  from a gastrointestinal problem-a surgery that didn't go as planned. She left behind 3 children and a husband, who has since remarried.
I get the name "Gotham" and the street "Lancaster" …I see a caged bird-green, and multiple dogs…It seems she was an animal lover.
The image now comes of the NYC skyline…perhaps she lived in Manhattan.
if this means anything to you, please contact me.
Ghost tours at Historic Cold Spring Village will be every Friday in October at 7:00 pm.
Staff members will lead guests by lantern light through the shaded, shell-lined paths of the Village, stopping along the way at our restored historic buildings to speak of the mysterious spectral happenings reported by our staff and revealed by paranormal investigation teams. Ghost walks depart from the Route 9 Gatehouse at 7pm. Admission is $15 per person. Tickets will be available at the gate, but space is limited and advance purchase is strongly encouraged. Please call (609) 898-2300 ext. 10 to purchase tickets.