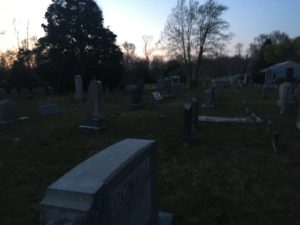 After the success of  Will Keenan's  Facebook live Ghost hunt at St Babs, I thought it may be a good idea to do a series of facebook live channeling sessions, where I would give my impressions of the Spirit messages that I receive. This would give the viewers a little taste of what I do in group readings. Of course it would be impossible to channel Spirits for everyone, but hopefully I can be helpful to a few people.  I hope to work out the detail in the coming days and I'll keep you posted!
In addition I hope to have information on the start of the Ghost Walks at Historic Cold Spring Village this summer.
ABOUT ST. BABS:
"I founded St. Babs (The Barbara A. Sees-Keenan Foundation) with my Sisters & loved ones in the summer of 2016 after my saint-like Mother Barbara left her body & I acquired a hundred-year-old landmark church in Cape May, New Jersey surrounded by famous beaches, natural wildlife preserves & Garden State farms. The St. Babs mission helps people in need, especially women & children and those seeking recovery, self-development, arts education and/or a house of spiritual refuge. Restoration has begun & the grand re-opening of this historical property is Mother's Day Sunday 2017 (a week before St.Babs' birthday:)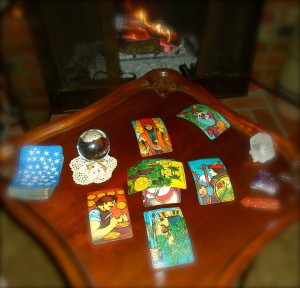 PHONE READINGS
I will be available for phone readings on demand after 7:30 PM Eastern.  My daily availability is always posted on my call page.
I also  have some  availability for in-person and private group readings in the Cape May area for the month of April. Bear in mind I don't have a venue for which to do in person readings, I will come out to your home in the Cape May County area.
I am now taking booking for large group readings for the summer, if your venue is looking for a slightly different sort of entertainment,
Phone 609-849-8405 or email  ravn@raven-star.org for more information!
All for now,
Machts gut un sei gesund!
R. Scott Bitting (Ravn)