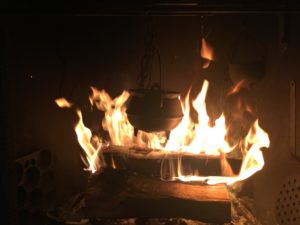 SPIRIT MESSAGES
The veil between the worlds is opening ever wider as we reach Samhain/Allelieweziel/Hallowe'en and the Spirits are active! There has been many  manifestations this month during our Ghost Walks at Historic Cold Spring Village and indeed even at my own home here in Cape May. The home in which I live is a modern building built no earlier than 1976, but it sits on an ancient stream bed which has created a vortex of sorts that allows Spiritual energy to flow throughout the house. We get visible sightings of spectres, EVPs and Spirit orbs in photographs. Cold spots are common as well as strange voices being heard and often full-bodied apparitions and sightings of shadow people.  None of this is troubling in the least, in fact it's compelling. I sometimes try to communicate with the Spirits here, but often they are fleeting and leave as soon as I start talking to them. I suppose being a Psychic Medium often  draws these Spirits to me. My housemates are less enthusiastic about these entities and sometimes I think they wish they would just go away. I personally think they are here to stay!
People often wonder if there's a danger to these type of manifestations. I personally don't think so as I've no once in my 35+ years of doing this professionally have ever been harmed by any Spirit. I have even had Spirits get angry and throw things, which uses a great deal of their gathered energy so they become ineffective! It's extremely difficult for Spirits to gather energy and once it's dissipated they must gather more to even communicate, hence I don't worry about actual harm coming to me. That's not to say that there is no danger at all, it's just unlikely. If you have a Spirit manifestation in your home and are concerned, send me an email.
BOO AND BREW
Tonight I will be conducting a Ghost Walk at Historic Cold Spring Village to support GABLES of Cape May County.
The Brew part will take place in the Cold Spring Brewery and will start at 6PM with light hors d'oeuvres. Craft beer will be cash bar. At 8 PM I will conduct a Ghost Tour throughout the Village that will highlight the many paranormal encounters that the guests and employees have encountered over the years!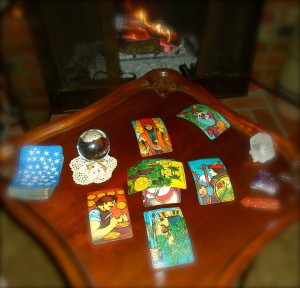 PHONE READINGS
Our Psychics are available on a daily basis for phone readings.
I will not be available this evening for phone readings due to the Boo and Brew event,   I will also  not be available on Hallowe'en night.  I have availability for in-person and private group readings in the Cape May area for the month of November! Phone 609-849-8405 or email  ravn@raven-star.org for more information!
All for now,
Machts gut un sei gesund!
R. Scott Bitting (Ravn)