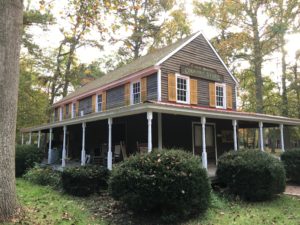 SPIRIT MESSAGES
Spirits have been revealing themselves through the fog. When I see Spirits manifesting they generally come through a foggy layer and walk into visual space. At times they hold back so they are only partly visible. This fog, in my estimation is the veil between the worlds, that parts at Spirit's beckoning, allowing us to see and converse with the departed. Sometimes this fog parting is accompanied by a sort of "music"  or a vibration. Spirits will also come in an order those who are recently departed to the front and those who passed long ago to the rear. That order is not always the case, but I can usually tell by the Spirits "dress" from which era they come. They speak to me sometimes with words and sometimes with images or impressions. At times they appear to the visual eye. When I do Spirit sessions at Historic Cold Spring Village it becomes difficult to figure out the order of Spirits as there are so many wishing to make themselves known. There are also tricky Spirits who claim that they are someone whom they are not. It can be an arduous task dealing with that sort. On the Ghost walks I often  feel and see the presence of the different personalities who have taken up residence in the various buildings at the village. Many of the buildings there are ancient and there can be generations of families whose ghostly presence is still felt. Divining which era from which these different personalities are from is sometimes a daunting task.
Once last Boo and Brew this Thursday evening at 8PM …at Historic Cold Spring Village!!!
'Head to The Cold Spring Brewery for a brew or two… and then join Historic Cold Spring Village for a boo or two on their  Ghost Tour.
This Hour long plus walking tour highlights the paranormal "visitors" and activities experienced by Village staff and guest over the years.
Tickets are $15. Boo and Brew Tours begin at the Route 626 Gatehouse.
Please call (609) 898-2300 for tickets & more info.
Due to popular demand we have added an additional regular Ghost Walk to the schedule on Saturday October 28th at 7PM. This tour will begin at the route 9 gatehouse
Phone (609) 898-2300 for information.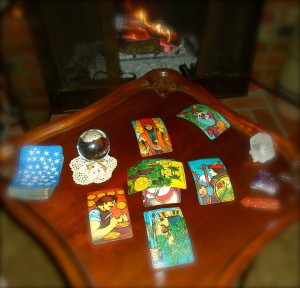 PHONE READINGS
Our Psychics are available on a daily basis for phone readings.
I will be available this evening for one demand readings  after 7:30 pm eastern.  My schedule will change a bit later in the week due to the Boo and Brew and another event that I have on Friday, I will not be available on Hallowe'en night.  October availability for in-person private group readings in the Cape May area is booked solid! I will have dates open for November. Phone 609-849-8405 or email  ravn@raven-star.org for more information!
All for now,
Machts gut un sei gesund!
R. Scott Bitting (Ravn)