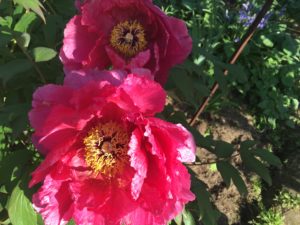 A Bright and sunny morning in Cape May, however the clouds are beginning to come in now…however the weather is much warmer than last week.
Spirits are continuing to issue warnings about weather and earth changes. Earthquake predictions for the western US as well as a new prediction for Mongolia. I get flooding in the Northwest US. I'm getting an impression of Russia as well, perhaps weather related or possibly earth tremors.
On the social side I'm receiving impressions of a major problem in London UK..social unrest there and still upcoming problems in Sweden, Germany and France. I'm feeling that something happens also in the Balkans. I'm now receiving impressions of something significant in the Caribbean.
In more mundane matters: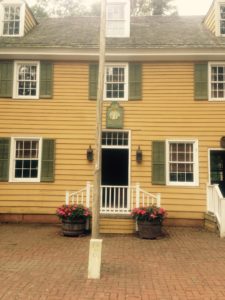 I will be doing an event at Historic Cold Spring Village this coming Saturday from 2-4 PM. Spirited Tea! Held at the 1836 Dennisville Inn, This event features sandwiches, scones, pastries, and a wide selection of teas.  Tickets to the event are $40.00 per person and can be purchased by calling (609) 898-2300, ext. 10. Advanced purchase is required as seating is limited.
Proceeds from this High Tea will benefit restoration projects at the Dennisville Inn needed to keep the inn a beautiful focal point of Historic Cold Spring Village.
All for now!
Machts Gut!
Ravn