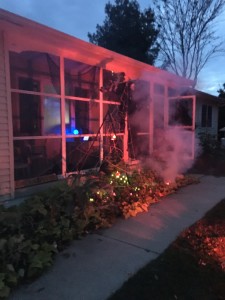 We had a wonderful Hallowe'en…we set up the front yard for the trick or treaters, and had well over 100 kids visit. many of them were terrified by our display…actually the parents were more scared than the kids…kids are tougher these days I guess!
It was a lot of fun and I can't wait for next year!
I have openings for phone readings this evening…I have finally gotten the appointments page working correctly, but its very important to fill out the form including the service desired…if you want a 10 minute reading, please input that as it helps to block out the time correctly and helps avoid overlapping schedules!
I'll most likely have Spirit messages tomorrow, I just wanted to do a quick update today.
Machts Gut!
R.Scott