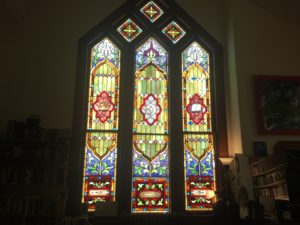 PSYCHIC READINGS
I did my first Psychic Readings at St Bab's in Goshen NJ last Wednesday. Those that had readings seemed to be well pleased and the venue is perfect for Spiritual enlightenment! I will be there on Wednesdays from 1-9 PM each week with the exception of the 26th of July. St Babs is located at 321 North Delsea dr in Goshen, NJ. Reservations are suggested for Psychic readings!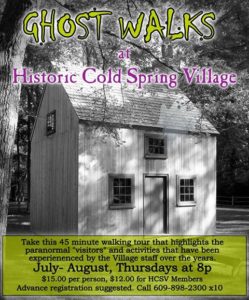 GHOST WALKS
The first Ghost walk at Historic Cold Spring Village of the 2017 season also took place last week and we had a great crowd! Ghost walks are conducted at 8PM on Thursdays in July and August! They Start at the Cold Spring Brewery…hope to see you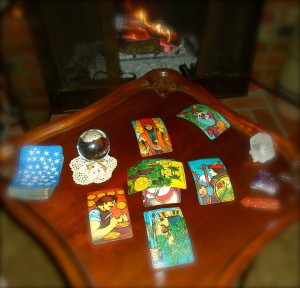 PHONE READINGS!
Our Psychics are available on a daily basis for phone readings.
Private in-person readings will be conducted on Wednesdays at St. Bab's Foundation Church…Reservations are recommended!!
321 North Delsea Drive
Goshen, NJ.
Phone 609-849-8405 or email  ravn@raven-star.org for more information!
All for now,
Machts gut un sei gesund!
R. Scott Bitting (Ravn)