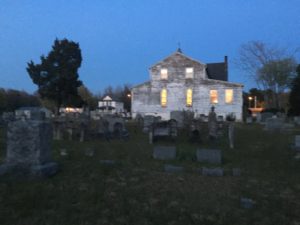 Tomorrow night, Thursday May 18th will be the much awaited reveal of the evidence from the paranormal investigation at St. Babs Church in Goshen, NJ. As you may already know, the crew from NJ Rope Paranormal did a full scale investigation of the Church building and grounds. I was there in an observer role. Here is the link to the actual investigation which was covered on Facebook Live:
I will be at St. Babs tomorrow night as well offering some readings in the Salon starting at 6PM. The reveal will be after 7PM. Hope to see you there!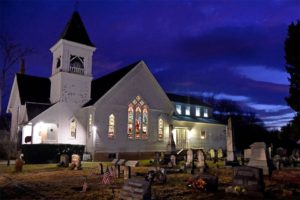 Here is a listing of St Babs events this week:
ST. BABS OPEN HOUSE!
*Program subject to change/additional speaker & presentations TBA*
~ SUNDAY MAY 14TH ~ *MOTHERS DAY*
11a – 1p: Recovery Meetups (AA/AlAnon)
1p – 3p: Mother's Day Luncheon (private event hosted by St. Babs Foundation Co-Founder Laurie McGarvey)
3:30 – 4:30p: #MothersDay #SundaySermon by St.Babs Founder Will Keenan (LIVE video feed: St. Babs Foundation Facebook Page)
~ MONDAY MAY 15TH ~
10a – 3p: Open House
4 – 5p: Press Conference: St. Babs Foundation Program Initiatives presented by Will Keenan (LIVE video feed St. Babs Foundation Facebook Page)
7p: The The Dave Bullis Podcast LIVE from St.Babs Starring Dave Bullis!
~ TUESDAY MAY 16TH ~
10a – 4p: Open House
7 – 7:30p: Presentation by Rosina Sigloch (SolarCity)
7:30 – 8p: Presentation by Stan Sperlak (Crow Creek Farm) & the St. Babs Giving Garden Launch
8 – 9p: Gallery Opening (artists incl. Julian Lennon, Andy Milonakis, Stan Sperlak, Janet McShain, others TBA)
~ WEDNESDAY MAY 17TH ~
10a – 4p: Open House
5p: Michael Clark, Mayor, Middle Township, NJ
6:30 – 7p: Theater-Arts Launch Reception
7 – 8p: Presentation by Thomas Raniszewski (East Lynne Theater Company)
8:30 – TOMLIN! Sneak Peek: Special performance by Will Keenan based on the life of Civil War hero & Cape May County Sheriff Andrew J. Tomlin (buried in St.Babs Cemetery)
~ THURSDAY MAY 18TH ~
10a – 4p: Open House
6 – 7p: Supernatural Nite Reception: readings by medium Bob Bitting/R. Scott Bitting Psychic Medium in the St.Babs Salon
7p: Speaker Tonia Groves Ahern of Ncadd-NJ (National Council on Alcoholism & Drug Dependence NJ)
7 – 8p: Presentation: Supernatural Investigative Findings of St.Babs historic church property by Frank Lazzaro & members of the New Jersey Researchers of Paranormal Evidence
~ FRIDAY MAY 19TH ~
10a – 4p: Open House
6 – 7p: MUSIC NITE Launch Reception
7 – 7:45p: Music Performance by Clavicles – Music (Brian Lee & Daisy Castro)
8 – 8:45p: Music Performance – the St. Babs Drum Circle Starring Jeffrey Hebron
9 – 9:45p: Open Mic (multiple artists)
10p – Music Performance: NDX (Near Death eXperience) Starring Will Keenan & The Mack Bros (James Mack & Joseph Mack)
~ SATURDAY MAY 20TH ~
10a – 12p: Barbara Keenan Memorial Service (private event)
2 – 3p: Transformation & Recovery Yoga Master Class by Kristel Fillmore (Itswell Yoga)
3 – 4:30p: Joint AA/AlAnon Speaker Meeting Hosted by St.Babs Co-Founder Laurie McGarvey
6 – 7p: MOVIE NITE Launch Reception
7 – 7:15p: Speaker Veronica Scutaro (Cape May Film Festival/Film Society)
7:30 – 9:30p: Movie Night Program:
– " For Spacious Sky (Coy Middlebrook)
– " Generation Found (Greg Williams & Jeff Riley)
– "Bridging the Gap" (Youth Solution Films)
– "Blue" (Youth Solution Films)
– "The Last Sermon" (trailer, Jack Baxter & Joshua Faudem; Pax Americana Productions, LLC; The Refugees)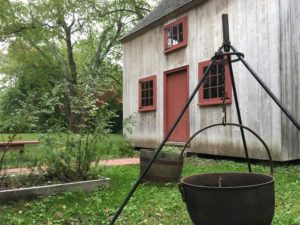 GHOST WALKS
The popular Ghost Walks will resume st Historic Cold Spring Village in July…This 45 minute walking tour highlights the paranormal "visitors" and activities experienced by Village staff and guest over the years. Details and pricing will be posted soon!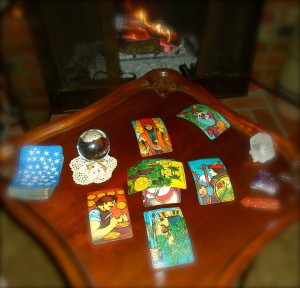 Private and group readings are available in the Cape May, NJ area. Private readings in your home are $75 per session.Group readings in your home are also available. Party of 6 $200 (average 20 minutes session pp), party of 8 $250. Please contact me for information on Parties of more than 8 people. Prices subject to change for traveling distance, length of session and Holidays. Discounts still available for repeat clients. Please email or phone(609) 849-8405 for scheduling info. (Email has a quicker response rate!)
CHANGES TO PHONE READING AVAILABILITY:
I will be available for phone readings on demand after 8:30 PM Eastern. You must create an account by clicking the call button and add funds to your account to receive a phone reading.  My daily availability is always posted on my call page.
All for now,
Machts gut un sei gesund!
R. Scott Bitting (Ravn)