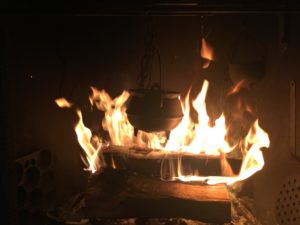 SPIRIT MESSAGES
As the veil grows thinner towards Samhain/Allelieweziel/Hallowe'en I am getting communication from more and more Spirits who are trying to make sense of the changing energies that have been afflicting almost everyone. There are Spirits of place, Spirits created, Spirit of the mighty dead and Spirits that have not been carnate. All of these Spirits are trying to get their point of views across and many take sides in the battles going on. When talking with Spirits it's important to divine what truth and what is a grand game. I find that the created Spirits are the ones most likely to shade the truth a bit and the the most honest of Spirits seem to be the Spirits of the mighty dead and the Spirits of place. Although truthfully all Spirits seem to follow certain agendas, much like those of us who are carnate. when you travel on the path of mediumship (as in the path of magic) you are always in danger of being fooled. If you should decide this Halloween season to converse with Spirit entities…take a very cautious attitude with whatever they say to you…you will be much better off.  Don't be fooled by Spirit! The messages that I post here are messages that have been divined and are truthful as I have seen them.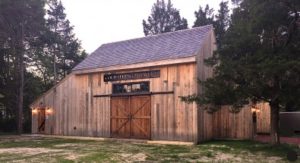 BOO AND BREW AND GHOST WALKS!
Thursday evenings at 8PM throughout October…Boo and Brew at Historic Cold Spring Village!!! We will also resume host regular Ghost Walks on Saturday evenings at 7PM!!!
Mark your calendars… Join us for BOO AND BREW on Thursdays in October!
'Head to The Cold Spring Brewery for a brew or two… and then join Historic Cold Spring Village for a boo or two on their Ghost Tour.
This 45 minute walking tour highlights the paranormal "visitors" and activities experienced by Village staff and guest over the years.
We will also host ghost tours on Saturday evenings at 7pm.
Tickets are $15. Boo and Brew Tours begin at the Route 626 Gatehouse. Regular Ghost Walks begin at the Route 9 Gate.
Please call (609) 898-2300 for tickets & more info.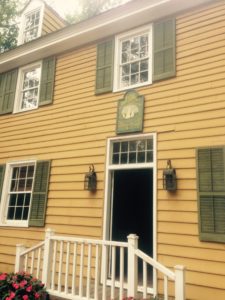 SPIRITED TEA
R. Scott Bitting (Ravn) will  be doing a Spirited Tea event at the Dennisville Inn in Historic Cold Spring Village on October 22nd at 2PM. This is a high tea after which I will  channel Spirits. There is limited seating for this event and advance purchase is necessary. Phone (609) 898-2300 for information.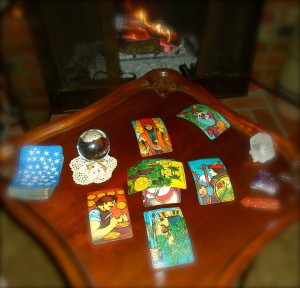 PHONE READINGS
Our Psychics are available on a daily basis for phone readings.
I will be available this evening after 7:30 PM Eastern for on demand phone readings. October availability for in-person private group readings in the Cape May area is booked solid! I will have dates open for November. Phone 609-849-8405 or email  ravn@raven-star.org for more information!
All for now,
Machts gut un sei gesund!
R. Scott Bitting (Ravn)