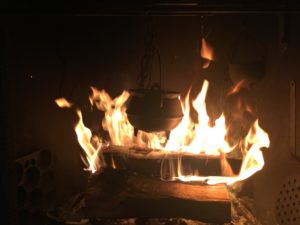 SPIRIT MESSAGES
There are many Spirits manifesting at this time. Many of these are beneficial and many are detrimental. Some Spirits in fact do not care whether you are happy and fulfilled or not. They have no great message to give to humanity as they are unconcerned about our welfare. These are the Spirits that are often manipulated to work magic that is well meaning, but misdirected. Certain Spirits have been evoked in the past few years that have a serpentine nature. They do not care for humanity and the care even less for those who work the magic. The forces of these Spirits can often combine with more beneficent Spirit energies to manifest as egrigores, like the ones that are wreaking havoc throughout the world today. Many who consider themselves wise are directly responsible for these manifestations, and they take those that are seeking power along for the ride. Power without wisdom becomes force…and that wisdom is called obsession.
Thursday evenings at 8PM throughout October…Boo and Brew at Historic Cold Spring Village!!! We will also resume host regular Ghost Walks on Saturday evenings at 7PM!!!
Mark your calendars… Join us for BOO AND BREW on Thursdays in October!
'Head to The Cold Spring Brewery for a brew or two… and then join Historic Cold Spring Village for a boo or two on their Ghost Tour.
This 45 minute walking tour highlights the paranormal "visitors" and activities experienced by Village staff and guest over the years.
We will also host ghost tours on Saturday evenings at 7pm.
Tickets are $15. Boo and Brew Tours begin at the Route 626 Gatehouse. Regular Ghost Walks begin at the Route 9 Gate.
Please call (609) 898-2300 for tickets & more info.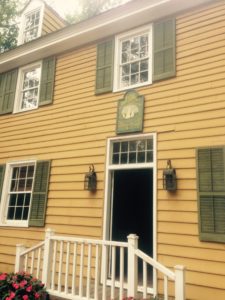 SPIRITED TEA
R. Scott Bitting (Ravn) will  be doing a Spirited Tea event at the Dennisville Inn in Historic Cold Spring Village on October 22nd at 2PM. This is a high tea after which I will  channel Spirits. There is limited seating for this event and advance purchase is necessary. Phone (609) 898-2300 for information.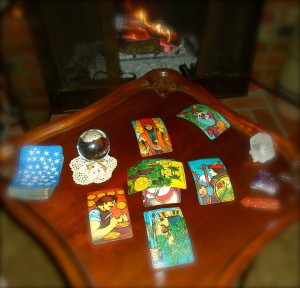 PHONE READINGS
Our Psychics are available on a daily basis for phone readings.
I will be available this evening after 7:30 PM Eastern for on demand phone readings. October availability for in-person private group readings in the Cape May area is almost booked solid! I will have dates open for November. Phone 609-849-8405 or email  ravn@raven-star.org for more information!
All for now,
Machts gut un sei gesund!
R. Scott Bitting (Ravn)