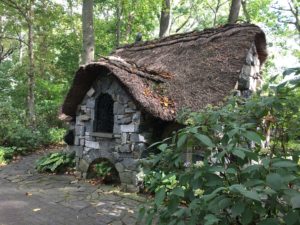 WINTERTHUR
This weekend I spent some time at Winterthur in Wilmington, De. This was the Dupont estate that is now a museum that highlights antique furnishings, art and textiles from the 1600's through the 1900's. In addition to the 173 room mansion, the 900 acre site also has extensive perennial gardens and an enchanted forest area which has a stone  witches house. What  great experience and one that everyone who has the opportunity should explore. What does this have to do with Spiritual Warriors? Well while walking  the peaceful and tranquil grounds, I had the opportunity to think extensively about the nature of the Spiritual crises' that has overtaken much of the world. The chance was given me to ponder what is may have been like in a different time.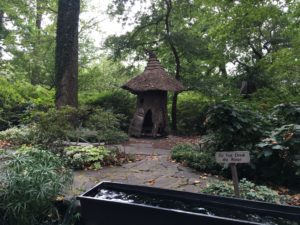 The Enchanted forest brought back many tales and legends about witches and sorcerers of times past and how they might have dealt with some of the issues we are dealing with today. The warrior Spirit was most decidedly with those ancient sages, but did they react impulsively as some are doing today? or did they divine and learn from their divination's, before acting and releasing energies that are difficult to control? My thoughts are that they took whatever time they had to see as far into the future as they could in order to assure the best outcome of their work, and even then the web of wyrd went sometimes not in their favor. Today we act with little though to the future, and often this is to our undoing. The Spirits that were released/created in the past year is an example of how not divining the future can cause mayhem and chaos, and still those who worked the magic are clueless that the wrought so much havoc. Being a Spiritual Warrior is noble endeavor, but the nobility of this is tempered by the results.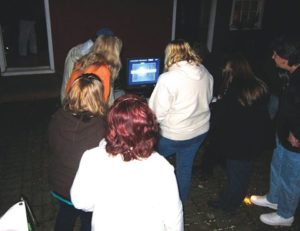 GHOST INVESTIGATION
We DARE you to join us for a GHOST INVESTIGATION on Saturday, October 1 from 7-10pm at the Village!
Join a team of paranormal investigators on a search for evidence of the supernatural using digital photography and sound recording equipment. A great way to get in the Halloween spirit!
$40 per person, advance ticket purchase required. Call (609) 898-2300, Ext. 10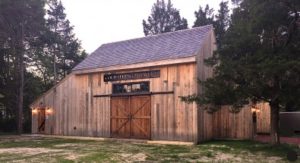 BOO AND BREW
Mark your calendars… Join us for BOO AND BREW on Thursdays in October!
'Head to The Cold Spring Brewery for a brew or two… and then join Historic Cold Spring Village for a boo or two on their Ghost Tour.
This 45 minute walking tour highlights the paranormal "visitors" and activities experienced by Village staff and guest over the years.
We will also host ghost tours on Saturday evenings at 7pm.
Tickets are $15. Tours begin at the Route 9 Gatehouse.
Please call (609) 898-2300 for tickets & more info.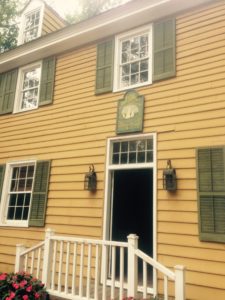 SPIRITED TEA
R. Scott Bitting (Ravn) will  be doing a Spirited Tea event at the Dennisville Inn in Historic Cold Spring Village on October 22nd at 2PM. This is a high tea after which I will  channel Spirits. There is limited seating for this event and advance purchase is necessary. Phone (609) 898-2300 for information.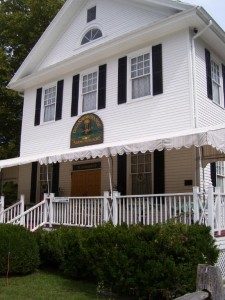 CHANNELING DINNER at Historic Cold Spring Village!
A Channeling Dinner with Craig McManusOct 8 , 2016 – Oct 8 , 2016
A fall buffet dinner at 7pm including a selection of beer and wine. After dinner, Craig will walk around the room and channel for the group. He cannot channel for every person and does not promise to get to every table, but will try to read as many energies coming through as he can in the two hours. Tickets are $85 per person and must be purchased in advance. Please call (609) 898-2300, ext. 10 for more info and to purchase tickets.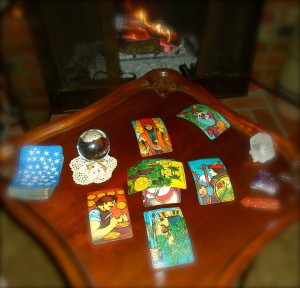 PHONE READINGS
Our Psychics are available on a daily basis for phone readings.
I will be available for on demand phone readings after 7:30 PM Eastern this evening. I also have some availability for in-person private group readings in the Cape May area throughout October! Phone 609-849-8405 or email  ravn@raven-star.org for more information!
All for now,
Machts gut un sei gesund!
R. Scott Bitting (Ravn)