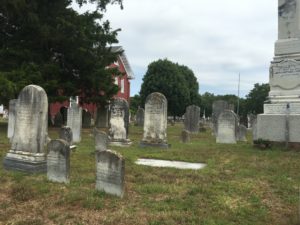 SPIRIT MESSAGES
The Spirits are foretelling once again mass chaos. I'm getting the impression of more uprising stemming from the recent rioting in Milwaukee, spreading to other US cities and even to some in Europe. There will be troubles in France and Germany…Sweden also is in the mix. Something in southern Europe as well, perhaps Italy. A world leader will pass and another will take his place.
Spirit says: "There will be more flooding in the US and earth tremors. Japan is rocked. Keep watch on the South China Sea. A tyrant is deposed. and another rises to replace him. South America is next featured for terror, a sadness takes over. "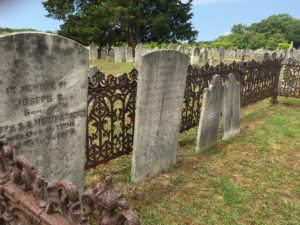 GHOST WALK
Last nights Ghost Walk was well attended. 30 people joined our tour of Historic Cold Spring Village. The village was very active and there were many pics taken showing Spirit orbs, ghostly appearances and even shadow people. The attendees really seemed to enjoy the tour. The almost full  moon also added an air of mystery to the whole village! Out next Ghost Walk is tomorrow night (Thursday) at 8PM. This 45 minute walking tour highlights the paranormal "visitors" and activities experienced by Village staff and guest over the years.
Starts at 8pm. Tickets are $15.
Tours begin at the Route 9 Gatehouse.
Please call (609) 898-2300 for more info!
Ghost Walks take place every Tuesday and Thursday in August.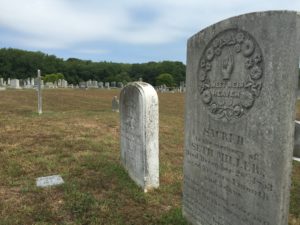 PARANORMAL PURSUITS
This weekend at the Village is Paranormal Pursuits weekend. I will be the  medium at the Spicer Leaming house
Interested in ghost hunting? Like learning about the supernatural? Visit Historic Cold Spring Village for 'Paranormal Pursuits': Spiritualism in the 1800s on Saturday and Sunday, August 20th and 21st, from 10am to 4:30pm. In addition to experiencing the Village's 27 restored, historic buildings dating from 1691-1912, guests can enjoy various workshops, demonstrations and tours which highlight the study of spiritualism and the paranormal.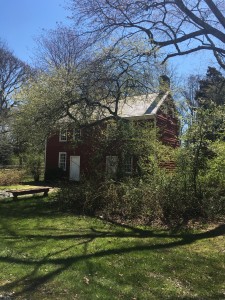 The local paranormal investigation group, Morning Star Paranormal, will share the findings of their investigation at the Village and demonstrate their ghost hunting equipment in the Welcome Center throughout the weekend. In the Dennisville Inn, another local paranormal investigation group, POST (Paranormal Organization Supporting Teens) will conduct an investigation throughout the day, sharing their experiences during past investigations and current findings with guests. Guests can also explore the Village's own paranormal past and present during ghost walks on Saturday and Sunday at 11:30am, 1:30pm and 3pm. During stops at various buildings throughout the Village visitors will learn about the supernatural experiences reported by staff members as well as the evidence of ghostly presences discovered by visiting mediums and psychics.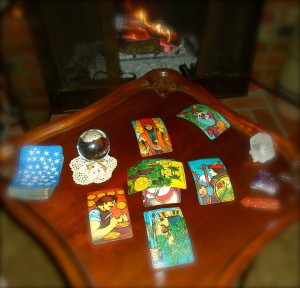 Additional programs include palm readings, tarot card readings and hands-on demonstrations of divining rods. Throughout the weekend Professor William B. Ghan will demonstrate the study of phrenology, a 19th century field of science that believed the bumps on your head explained your character traits. HCSV Deputy Director for Education and Interpretation Jim Stephens will lecture on the lively practice of spiritualism in the 1800s on Saturday and Sunday at 12:30pm. Guests can also shop for good luck charms and talismans.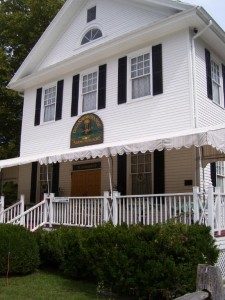 CHANNELING DINNER
A Channeling Dinner with Craig McManus Oct 8 , 2016 – Oct 8 , 2016
A fall buffet dinner at 7pm including a selection of beer and wine. After dinner, Craig will walk around the room and channel for the group. He cannot channel for every person and does not promise to get to every table, but will try to read as many energies coming through as he can in the two hours. Tickets are $85 per person and must be purchased in advance. Please call (609) 898-2300, ext. 10 for more info and to purchase tickets.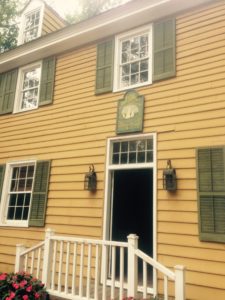 SPIRITED TEA
A Spirited High tea!…Spirits channelled by local medium. R. Scott Bitting. To benefit the continued restoration of the Dennisville Inn! By reservation only! Tickets $40. Limited seating. Phone (609) 898-2300 for reservations and more info.
AVAILABILITY
I will be available this evening for phone readings after 7:30 PM Eastern. There were issues with the phone system last night preventing some of the calls to get through, all has been restored now. When I'm unavailable you may also arrange a call with many of our other accurate psychics.
I do have some opening for private in person readings throughout August and September. To Book a private reading in the Cape May area
Phone 609-849-8405
Email : ravn@raven-star.org
Email has a quicker turn around time than the phone.
All for now,
Machts gut un sei gesund!
Ravn