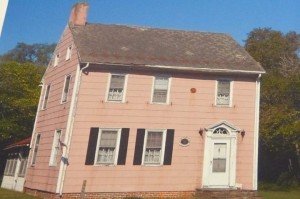 Last month I noticed a for sale sign go up on a local historic home. The house is 291 years old, and belonged to a founding family of Cape May County… It is on the register of historic places. It had been willed to the Cape May County Historical museum by the family that built and occupied the house for all this time. There was great interest when the house was deeded to the museum…plans to restore it and utilize it as a museum, and for students to study the unique architecture of Cape May County.
I was curious as to why the house now was for sale. In the past couple of days articles started appearing in the local papers that the property was sold and the house is to be raised.
https://m.facebook.com/capemay.newspaper/photos/a.206267376169854.47890.206258352837423/684745341655386/?type=1&comment_id=684855674977686¬if_t=like&ref=m_notif
At any rate… I submitted my application to the Historic Preservation Committee…something must be done to save this home!