Brought to you by the The Church of Ravenstar: A NJ Non-profit Corporation
These  are The Witches of Cape May…they offer in depth and confidential readings:
---
Ravenstar- Spiritualist Minister, Medium and Psychic

R. Scott (Bob) Bitting (Ravenstar) Has been a Psychic, Medium and Spiritual counselor for over 35 years…

R. Scott (Bob) Bitting (Ravenstar) was born and raised in Cape May, NJ, The nations oldest seaside resort… At the confluence of the Atlantic ocean and the Delaware bay, where ancient Victorian Mansions abound, Bob honed his Psychic skills. He was the first Psychic medium to explore Historic Cold Spring Village. Bob has done over 18,000 readings online! MORE INFO

---
 CHEVALIER MAL FAIT


I don't pretend to have an answer, except for myself.
I tend to view things from a macro cosmic/micro cosmic perspective, and in terms of the vedic trimurti-"creation", maintenance, and "destruction" or my own
terms manifestation ,maintenance, and dissolution.
Just as in the cosmos there are forces, powers, personalities, aligned to
each of these functions, so too will there be many of us, as we are also
forces, powers and personalities in the cosmos. MORE INFO…
---
HELENANNA

Dona learned to read cards from her grandmother at a very young age. She was born with a sixth sense and doubted her ability for some years. However her spirituality quest led her to realize not only did she know how to read the cards,… MORE INFO
---
DR. STRONG

My name is Debbie I was born in the United Kingdom and I am an empath, clairsentient and clairvoyant. I have had these gifts for many years. I work with the Angels and they encourage me to be there for others with my gifts. MORE INFO…
---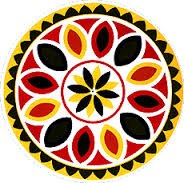 R. SCOTT BITTING'S (RAVN'S) PRIVATE IN PERSON READINGS:
Private readings are $95. (approx 1 hour)  Group readings  are also available. Party of 6 $300 (average 20 minutes session pp), . Please contact me for information on Parties of more than 6 people. Prices subject to change for traveling distance, length of session and Holidays. Discounts still available for repeat clients.
Gift Certificates are avaliable!!!
For information and to book a private reading with R. Scott Please call:
 609-849-8405 or
Email : ravn@raven-star.org
Empower yourself with a Psychic reading! Take action and discover the tools to unleash the possibilities in your life!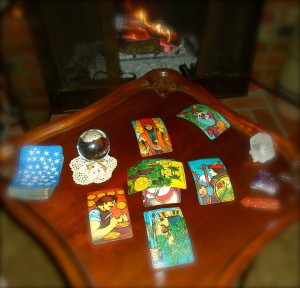 Journey into the unknown with a Psychic Session Today!!!
Ravenstar Psychic Services accepts credit card payments through PayPal and Square.
Payment for services are considered donations to the Church of Ravenstar : A NJ Non-Profit Corporation.