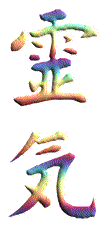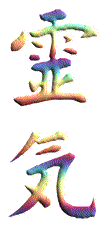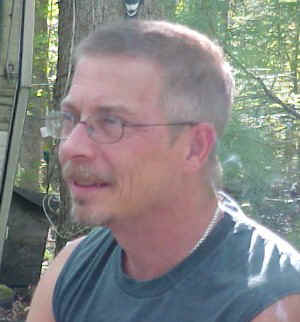 Robert is an Usui Shiki Ryoho Reiki Master and a Seichim Reiki Master...and is a member of the Global Reiki Association.
Reiki Lineage
Levels I and II

Jennie Birmingham

Levels I, II and III

Dr. Mikao Usui, Hyashi, TagataPhyllis Furimoto, Claudia Hoffman, Mary Shaw, Christine Henderson, Bruce Way , Neal Lyster, John Pickering, Martin Lee, Robert Bitting
What is Reiki?
Reiki is a simple and powerful system of laying on of hands and remote healing that can transform lives. Reiki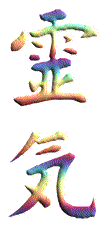 Works on the body, mind, emotional and spiritual levels it releases blocked energy, promotes relaxation and reduces stress. Reiki has an innate intelligence and goes wherever needed in the body, helping to cleanse the body of toxins. Reiki also works on plants, animals, and even some machines. Over time it can enhance intuition, meditation and personal spiritual evolution .
Reiki Distance Healing Sessions
What Is Distance Healing?
Your distance healing is the same type of healing you receive from an in-person session. The Practitioner is at least a Reiki Level II, trained to connect with and send you healing on the spiritual plane. The Practitioner is the conduit for Spirit, who guides the healing energy to where you are most in need, physically, mentally, emotionally and/or spiritually.
How Is Distance Healing Possible?
The process is very simple and very effective!
You can receive distance healing no matter where in the world you are in relation to your Reiki Practitioner. It's only in our physical world that there are such things as time and distance. In Spirit, we simply intend to connect with each other and we are in the same 'space'... How can you do that over the internet?!" It's not done 'over the internet'! The internet makes us aware of each other as individuals, which also brings us together mentally, emotionally and spiritually. We can intend to interact on the Spiritual plane, the intention activates the possibility, then you can easily receive Reiki healing, which is a particular frequency of light energy.
How Long Does The Session Take?
Your session will take about 1 hour. Please take that into consideration when selecting the days/times you're available for your session.
What Do We Do During The Session?
I spend 5 minutes in silence, preparing to send Reiki to you.

I send you the Reiki energy in silence for 50-60 minutes.

If you'd like follow-up sessions we can arrange them at this time.
DISCLAIMER
Absent Healing is not a substitute for medical or psychological diagnosis and treatment. Its method is for the purpose of spiritual healing, and healing of the outer bodies so physical healing can take place. It is also for stress reduction and relaxation. A practitioner does not diagnose conditions, nor do they perform medical treatment or prescribe controlled substances. Reiki Absent Healing harmonizes with conventional medical treatments.
Reiki Distance Sessions are available at $240.00 for each session...Please send time/date of session requested. I will contact you via e-mail regarding details of session.
Hands on Reiki Sessions available in the Cape May County, NJ area...e-mail ravn@raven-star.org for more information!