It's Easy! Here's how it works:
1. Click on the call Item that you wish to purchase.  (10 Minute psychic reading etc) The call items are listed at the bottom of every page on the website and on the sidebar!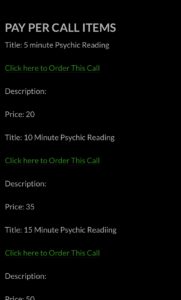 2. Log in or register with Ravenstar Psychic Services website.
3. The system will then verify that I'm available to take your call. (It may take a moment or two). If you get a not available message that means that I'm on another call.

4. It will then take you to the safe &  secure PayPal site in order to pay for your reading with either your PayPal account or a major credit card.
5. You will then be redirected back to the Ravenstar Psychic Services page.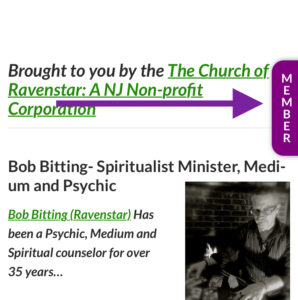 6. Click on the member button (you must be logged into the raven-star.org website for the member button to appear!)
7. you will given a toll free number (1-844-912-2495) to dial and an access code which will connect you to me! If you dial the toll-free number and it rings and hangs up, that means I'm on another call. Please try calling back at a later time.
That's all there is to it!
Bear in mind that if you order a 10 minute reading, the system will end the call at 10 minutes, of course you can always purchase another call.
Please note: if you end the call before the allotted time, I'm not yet able to credit you for the missed time, therefor pick the least amount of time you feel you need for your reading. In a future software update I'll be able to send free minutes for any missed time.
You must be logged into the raven-star.org website not the Callme.sales2europe website!!!