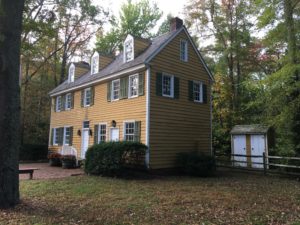 Ghost walks have begun at Historic Cold Spring Village! 
They are conducted Friday and Saturday nights at 8pm, staring at the Cold Spring Brewery
Currently I will be conducting the Saturday night walks. Tickets and reservations are available at hcsv.org
I will be doing other events at the Village as the season progresses including groups channeling sessions and seances. These events help support the mission of Historic Cold Spring Village.
I will also have information soon about a venue at which I can once again do private in-person readings. More info forthcoming!
As we all know COVID-19 has taken its toll on many businesses and venues in the Cape May County area, but hopefully with the restrictions easing we can return to some semblance of order this year.
Im available Monday through Friday evenings for phone readings, please be sure to arrange your readings as early as possible as I can only do a certain number of readings daily.
thanks for your understanding,
Bob